Join Our Community of 5,000+ Adventure Seekers – Subscribe Now!
Get Ready to Go on a Cultural Journey:
Join Our Newsletter and Discover Fascinating Destinations and Literary Adventures That Will Ignite Your Imagination!
Affiliate Disclosure: As an Amazon Associate, I earn from qualifying purchases. If you choose to purchase after clicking a link, I may receive a commission at no extra cost to you.
Learn How to Read Books Online For Free!
How much time do you spend reading? If you don't have enough time to read, then why not try reading books online? There are plenty of websites where you can download ebooks for free.
Reading books has always been a great way to pass time. Nowadays, with the advent of the Internet, reading books online for free has become easier than ever before.
There are many reasons why you should read books online. They include:
1. Save Time – Reading books online saves you from having to go out and purchase them. This means that you won't waste time going to bookstores or libraries.
2. Read Anytime – You can read books anytime, anywhere. No matter where you are, you can easily access your favourite books online.
3. Save Money – You can save money by reading books online because they are usually cheaper than buying them.
You might also like:
Join Your Local Public Library For Free
The first and most important step to finding and reading books online for free is to join your local public library.
How often do you visit your local library? If you haven't been lately, you should definitely check out their new online services. The library has partnered with Overdrive to offer free access to thousands of eBooks, audiobooks, magazines, music, movies, and TV shows.
OverDrive provides access to over 30 million titles from major publishers such as Penguin Random House, HarperCollins, Hachette Book Group, Macmillan Publishers, Simon & Schuster, and Wiley Publishing. The company also offers a variety of educational resources, including textbooks, course materials, and reference guides.
OverDrive is now offering unlimited access to its collection of eBooks, audiobook, magazine, music, movie, and TV show downloads for K–12 schools and public libraries. This means that students and adults can download as much material as they want without having to worry about paying per item.
Are you looking for a new way to read books or magazines? Are you tired of spending hours at the bookstore?
A library has always been a place where you can go to get information, whether it's books, movies, music, or anything else. Today, public libraries offer a wide variety of electronic resources such as ebooks, audiobooks, magazines, newspapers, and much more.
1. Libby App – Read Books Online For Free
Are you looking for some great new reads? If yes, then you should definitely check out the Libby App. This app offers free ebooks from various authors. The selection is huge and growing every day.
Libraries across the globe offer millions of books and audiobooks for free. You can borrow them for free, instantly, with a library card and Libby.
Libby is an online service that lets you borrow ebooks, digital audiobooks, and magazines from your local library. You can stream titles via Wi-Fi or mobile networks, or download them for later reading and offline viewing. All you need to get started is a library card.
You can download the app from the App Store or Google Play. If you want to get started using Libby, you'll need to sign up for a free account. Once you've signed up, you'll be able to connect your library card and access thousands of ebooks and magazines online for free.
2. Borrow Box – Read Ebooks and Audiobooks Online
Have you ever wanted to try out a new book or magazine before buying it? Well, now you can thanks to a new mobile app called Borrow Box.
Borrow Box has become one of the most popular apps for borrowing books from libraries across United States, Canada and Australia. What started out as a simple idea has evolved into a community of over 3 million members who borrow and lend millions of items every month.
To understand how BorrowBox functions, imagine it as a traditional library, only instead of physical books, it offers audiobooks and eBooks. It is one of the best ways to start reading books online for free.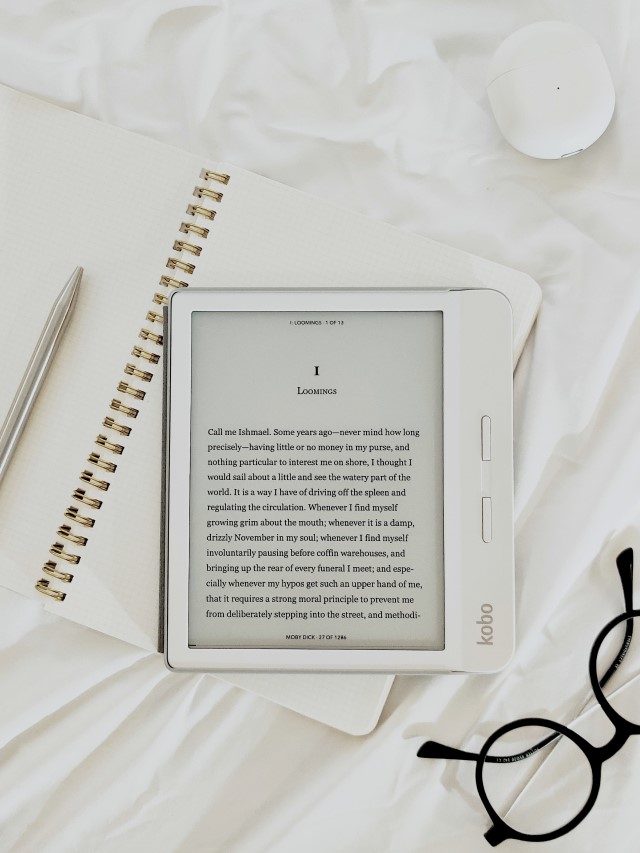 If BorrowBox works through your local library, you can simply log in with your member details to get access to the library's eBook and audiobook collections.
If someone else has the title you want, you could reserve it and get your own copy when it's available again. You can renew it if you haven't finished it after your loan term. If you finish it early, then you can return it and receive another one.
If there're books that aren't available, you can simply request them from your library. All this content is available for free, so you don't need to pay for it! You can easily find the books you want by browsing the categories that interest you, or entering the author or title into a search function.
Thanks to Bolinda's pioneering efforts, the technology is now incredibly easy to use. Back in the early 2000s, the technology for downloading audiobooks and ebooks was advancing, but it wasn't straightforward. Bolinda sought to simplify the way people borrow books online.
Bolinda Audio, an Australian company based out of Melbourne, has been publishing audiobooks for 25+ years, with tremendous overseas success.
3. Indy Reads – Free eBooks and eAudiobooks
The State Library of New South Wales has partnered with NSW Public Libraries to make over 11,000 eBooks and audiobooks available to public library members for free on their phones, tablets, and computers.
Developed by the state library of New South Wales, IndyReads provides public library members with 24/7 free access for their personal use to a range of e-books, including fiction titles by famous authors, poetry collections, educational books, local study resources and much more.
The IndyReads e-content platform makes available to public libraries free access to eBooks, eAudiobooks, and eMagazines which allow you to read books online.
Through IndyReads, public library members have access to a diverse collection of books, including Australian and international titles, award-winning literary fiction, classic fiction and non-fiction, and the best examples of self-published content.
Collections are also available in Chinese, French, Italian Portuguese, Romanian, Russian, Spanish and Vietnamese.
4. Net Galley – Free ARCs for Online Readers
If you've ever wondered how to get an ARC of a much-anticipated book or envied the glowing reviews of as-yet-unannounced titles on Goodreads, then you may already know about NetGalley. Now over a decade old, NetGalley allows authors to lend out their books to eager readers "in exchange for a fair, unbiased review."
With NetGalley, publishers and authors can promote their books to book reviewers, bloggers, and industry professionals. Publishers make digital review books and audiobooks available to the NetGalley community.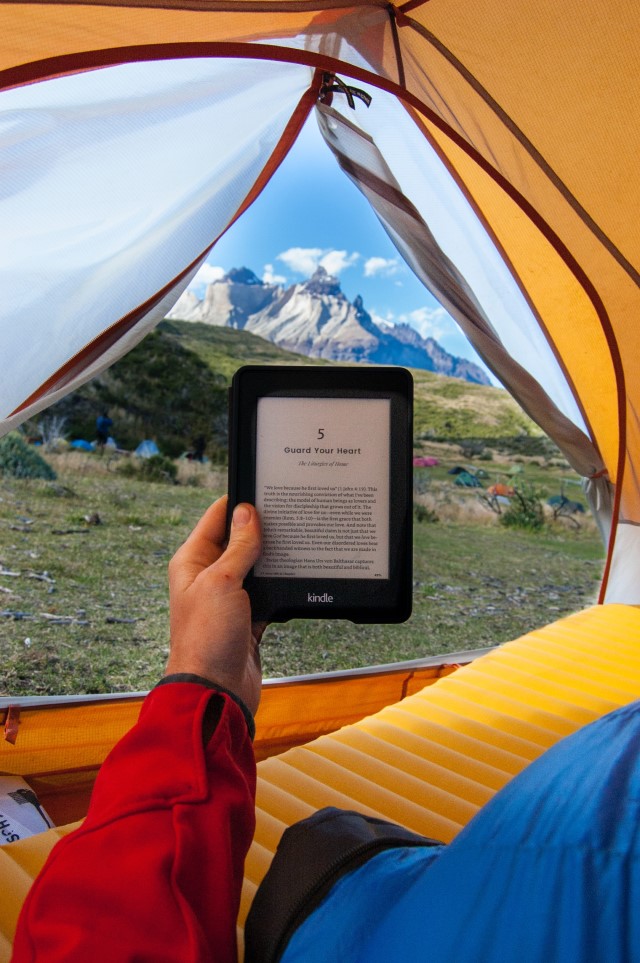 In other words, NetGalley is an online service that provides digital advance proofs (aka "galleys") of books for members to preview. Authors use NetGalley to obtain reviews for upcoming releases. Reviewers get to be the first ones to read and comment on these books. You also get to read books for free.
NetGalley built their business by offering authors early reviews to: a.) solidify their books' reputations, and b.) help them stand out from other authors. It's further bolstered by the fact that advanced reader copies, or ARCS, are like catnips for readers—after all, who can resist reading tons of exciting new books when no one else has read them yet?
NetGalley is a fantastic way to start receiving review copy requests for books. Getting an eARC of a book via NetGalley is much more likely than receiving a physical ARC of that book. This makes sense because publishers can afford to give out free digital ARCs a lot easier than they can physical ARCs.
5. Book Sirens – Free Advanced Reader Copies to read online
BookSirens.com is a book and magazine distributor that serves both authors and book reviewers.
Authors' works are published in their systems to expose them to their readers. They will leave an unbiased review, which will help others decide whether or not to buy the book.
For book reviewers, signing up for BookSiren will not cost them anything. All they need to do is register to gain access to ARCS or the advanced reading copies.
They will then send them the latest book by email. The ARCs are available for free for readers to read.
Advance Reader Copies (ARCs) are complimentary copies of books given to people who read them before they're released to the public. They're intended to help generate buzz and positive reviews for the book.
With over a million books being published every year and millions of people wanting to read them, it's easier than ever to get free books for reviews.
BookSirens gives you free advanced reading copies to read for review. There are no ARC Request Forms to fill out and hundreds new ARCs are added each month, waiting for your review.
Simply become a book reviewer, choose your favorite genres, and be eligible for an endless supply of new ARCs!
6. Kindle Unlimited – Over One Million Online Books
Kindle Unlimited is a subscription service offered by the company Amazon and was made available in July 2014. It's like Spotify for music or Netflix for movies, except you are reading books online.
If you use services like Netflix for movies or Xbox Game Pass for games, you're familiar with how Kindle Unlimited works. You can read one million digital ebooks for one low monthly fee.
If you're a Kindle Unlimited reader, you might start thinking of books as free, since each additional book you read in Kindle Unlimited doesn't cost you anything extra.
Kindle Unlimited is in a unique position of being largely unopposed in the subscription-based ebooks market.
There aren't any real competitors other than Amazon's own Prime Reading service, which is included with every Amazon Prime subscription.
7. Prime Reading (Amazon) – Massive Ebook Library
Prime Reading by Amazon – Is This The Best Way To Get Free Kindle Books?
You probably already know Amazon has a huge library of free ebooks. But did you know they also offer unlimited access to their entire book collection?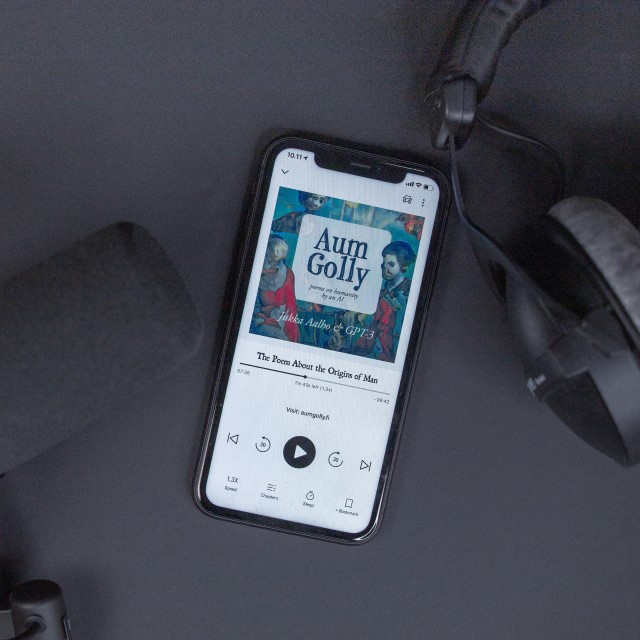 This is a great way to get free Kindle books without having to pay anything extra. All you need to do is sign up for Amazon Prime and you'll receive unlimited access to their massive ebook library. Then you can start reading books online.
Prime Reading is a benefit available as a trial or for paid Amazon Prime members, including those joining the Amazon Prime Student program.
It allows Amazon Prime subscribers to browse and read thousands of eBooks, magazines, comics, and more.
In conclusion, it's important to find out what works best for you when searching for free ebooks online. You may find that some sites offer only free ebooks while others also offer paid ebooks. Some sites will even allow you to download the ebook directly onto your computer.
What's Next to Read?
I am in the middle of reading "What's left of me is Yours: A Novel" by Stephanie Scott.
This book is another somewhat psychological thriller with a huge foundation on characters. I stumbled across it while on bookstagram and I'm not disappointed yet, haha.
Do you like to read books online?
Peace!
A.J. McMahon
.
.
.
Let's Connect!
– Instagram: FlyIntoBooks
– Pinterest: FlyIntoBooks
– Facebook: FlyIntoBooks
– Twitter: @FlyIntoBooks
– GoodReads: A.J. McMahon
Affiliate Disclosure: As an Amazon Associate, I earn from qualifying purchases. If you choose to purchase after clicking a link, I may receive a commission at no extra cost to you.
Join Our Community of 5,000+ Adventure Seekers – Subscribe Now!
Get Ready to Go on a Cultural Journey:
Join Our Newsletter and Discover Fascinating Destinations and Literary Adventures That Will Ignite Your Imagination!