Join Our Community of 5,000+ Adventure Seekers – Subscribe Now!
Get Ready to Go on a Cultural Journey:
Join Our Newsletter and Discover Fascinating Destinations and Literary Adventures That Will Ignite Your Imagination!
What Are The Most Popular Romance Novels From Around The World?
Romance novels have been around since ancient times. They are a great way to express love and passion through words. The genre has evolved over time, from medieval romances to modern-day romance novels.
There are thousands of romance novels out there. Some are written by famous authors, while others are self-published. Regardless of where they come from, these books offer readers a chance to escape into another world.
Here are 20 of the best romance novels of all time from around the world. Each story offers a unique perspective on love and relationships.
You will find romance novels in three categories: romance books from the West, romance books from Asia, and Romance novels from Latin America.
Disclaimer:
Flyintobooks is reader-supported. When you buy through links on my site, I may earn an affiliate commission, at no extra cost to you.
Western Romance Novels
Let's begin with seven of the most popular modern and contemporary romance books around. These are the seven books to start with when diving into the world of contemporary romance novels.
In the Love Hypothesis, an eccentric independent STEM female student meets an academic mentor who is broody and just really addictive to read about. Their fake romance begins as a way of convenience for both parties – a convenience for both Adam Carlsen and Olive Smith.
While helping each other out, Olive realizes that her "fake" emotions are not so fake after all. And the risk of Adam discovering it is not something she is prepared to face. But Olive will never have enough of the way Adam is. No matter how broody he may be towards everyone, he is not towards Olive.
As time goes by, and the hurdles Olive faces in her research toward pancreatic cancer become clearer, she realizes that it's not going to be an easy road for her to travel down. But with the help from Adam and of course, her very well-independent self and the courage and confi­dence of striving to get the answer she needs, Olive teaches us that being a woman in STEM is a beauty worth reading and knowing more about.
As soon as Adam finally lets go of his walls and shows his true self to Olive, it's an absolute delight to watch and fall for.
The Love Hypothesis characters are awesome to read – Adam is so adorable, it's impossible to dislike him. He's cute, funny, super tall, protective, and he has an amazing sense of humor. He was able to save some of their conversations by his sense of humor.
Olive is an interesting person to follow, especially since I could relate to some aspects of her internal struggle when it came to relationships. She is also the main initiator in the Love Hypothesis which is not often the case in romance books.
Similar posts you may enjoy:
The cover of Every Summer After reminds me of how it begins, a boy and a girl, thirteen-year-olds, meeting and becoming best friends, sharing holidays and summer vacations together, always thinking of each other even when they're not together.
They even wear friendship bracelets that Percy made, Sam never takes his off. Their two houses, next to each other, seemed like actual places that I could go visit. If I had walked out of either door and walked down to the dock, I would've been able to jump into the water.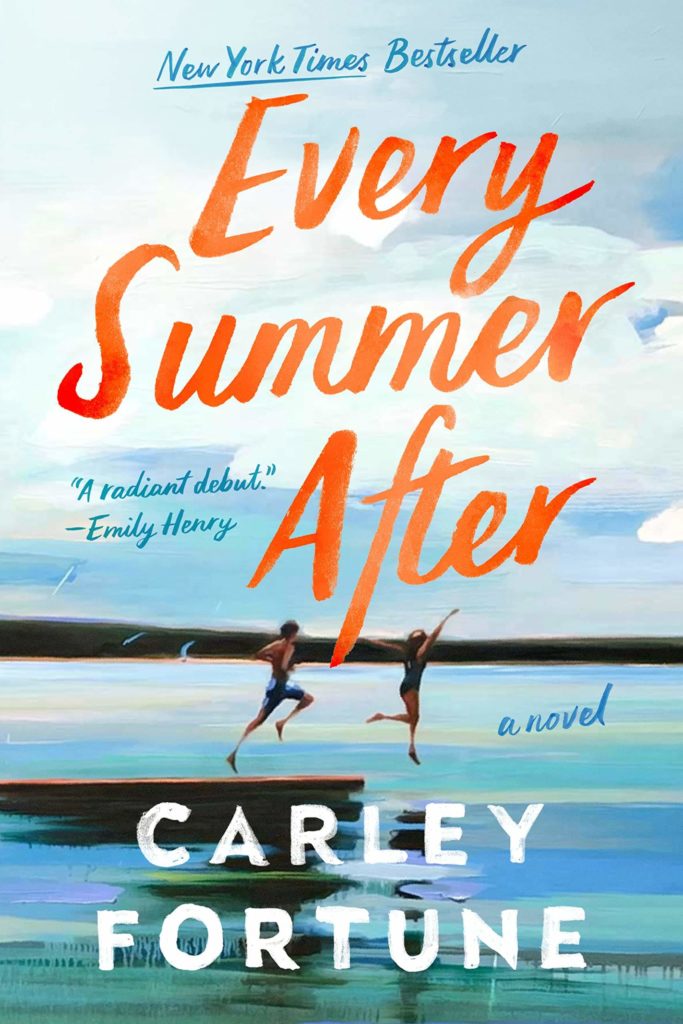 Every Summer After is a story about love, friendships, and all the mess that comes with them. Because Every Summer After alternates between the past and present and a lot of the book is telling the story of those six years as teens, you may wonder if it reads young adult fiction. It doesn't, even though there's an element of coming of age. Every Summer After is refreshingly mature, and I ADORED Percy and Sam, both as teens and as adults. Their friendship was so adorable, and I just couldn't help but want all the best things for them both!
The past captures the curiosity, bewilderment, and yearning for the companionship of being young and watching friendships grow into something more. The present looks at what happens when love has been lost and must find its way back. As for the "relational" details, I won't sugarcoat anything. You may blush your way through some parts!
In the Summer I Turned Pretty, Belly is this awkward kid who I could relate to because when she was younger, I was just as clueless as she was. One day she turns into a beautiful young woman, and everything changes. Her two lifelong "best" friends start acting differently towards her and tensions rise when further complications arise.
Both Belly and Susanah were both "summers" for me in the Summer I Turned Pretty. They represented different summers. Belly is soft and new, like a sandy shore just starting to be walked upon–she's smooth and easy to walk on. On the other hand, Susannah represents the sunset. She symbolizes something we've never seen before—the ending of the season.
It isn't mentioned in the Summer I Turned Pretty, but the gradual decline that takes place is made very clear, and through it all, she's always this picture of gracefulness, something to admire. She's pretty cool.
The Summer I Turned Pretty is not just about romance and summers; it's also about family, self, and loss. Every single character was fun to read and each one was more complex than it seemed at first glance. After reading the whole series, I'd really like to visit the beach at least twenty more times.
The Summer I Turned Pretty is also on Netflix now, but I really recommend reading the books before you watch the Netflix series.
If you want more summer reads similar to The Summer I Turned Pretty, here are some books that I also recommend:
In One Italian Summer, Kathy has lost her mother, who was her mentor, best friend and the first person she shared her happiness and sorrow with.
She now wonders if her marriage was right for her, whether her purpose in living is fulfilled, and where she fits into the world. She tells him that she doesn't know if she can remain married to him. She asks if she can take a break. Yes, this is a real break: not like the fake one between Rachel and Ross.
She goes to Positano: the dream destination that she had planned for years to go on a daughter-mother trip to. She enjoys her time alone until she seemingly meets her mother at age 30. Of course, her young mom doesn't know who Kathy is. They become good pals but this version of Kathy's mother is so different from the older, wise guide Kathy originally knew.
Upon arriving at Positano, Kathy immediately starts spending all of her free hours with Adam, a guy who isn't even remotely similar to her husband, and Carol (who Kathy thinks is her mom), a woman who is vibrant and healthy.
One Italian Summer is one that has a wild premise which I will not spoil here, but will say that it has a touch of romance with more of an emphasis on the mother-daughter relationship.
It Starts With Us by Colleen Hoover
It Starts With Us follows the journey of a young woman named Lily who has just finished university and is looking forward to starting a new chapter in her career. Soon after meeting Ryle, Lily immediately falls in love with him. But things get really complicated when the first guy she falls for, Atlas, comes back into her life.
It Starts With Us is told from the perspective of Atlas, whom we met in It Ends With Us, and he tells us his story.
At first glance, the couple seems edgy but cute: Lily Bloom sells flowers for people who don't want them; Ryle Kincaid is a surgeon who claims he doesn't ever want to marry or have children. They meet at a rooftop bar in Boston on the night when Ryle lost a patient and Lily attended her abusive father's burial.
The provocative opening in It Starts With Us turns darker when Lily gets a message from Ryle's sister, who becomes her new employee and best friend. Lily promises herself she won't ever be abused again, but when Ryle shows all the same warning signals that her mother ignored, she learns just how difficult it is to leave an abuser behind.
After Atlas has become a successful chef and suddenly turns up in Boston, he asks Lily to leave Ryle for good. Despite the better option in front of her, a sudden unexpected problem forces Lily to break up with Atlas, confront Ryle, and attempt to stop the cycle of abuse before its too late. The relationships are depicted with respect and honesty, and the note explaining Hoover's personal relationship to the subject matter is an absolute must-read.
Love and Other Words tells us about Macy and Elliot, two people who met when they were children. Love and Other Words alternates between scenes from their childhood and scenes from their adult lives. When Macy's mom died, her dad bought them a getaway house at the lake, where they lived for a few years before moving next to Elliot's parents. They have a small library where they read books together during the summer months.
In the present day, Macy hasn't talked to Elliot since they were kids and now she's a registered nurse and she's engaged to this guy who had a kid she's only known for 6 months. After running into Elliot randomly again, Macy feels attracted to him and wonders if she actually loves Sean.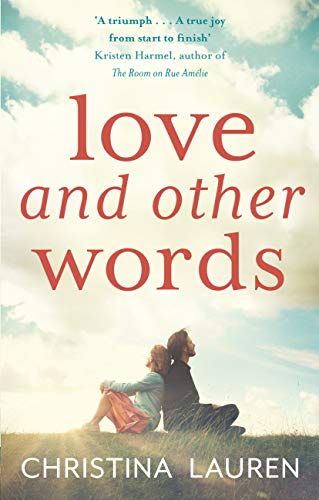 Love and Other Words is so emotional, sweet and heartwarming at times, but also heartbreaking at others. My feelings are everywhere and I cannot point to any one character for them. They aren't perfect. Both of them did something wrong and both of them are responsible for ruining their relationship.
Macy and Elliot in Love and Other Words are both so wonderful and they've been through so much pain, but I feel sorry for them because they had to go through 11 years of pain. And the revealer part was really cool. Love and Other Words was an emotional but touching story.
In Twisted Love, Ava Chen is a photography major at university who lives with her brother Josh, a medical school graduate until he has to study abroad for one year. As an overly protective brother, he doesn't trust leaving his sister alone at home and so has recruited his best friend Alex Volkoff to stay with her for a few weeks.
Ava thinks Alex is hot and smart, but an unfeel­ing, emotionless robot. Their conversations over the years have been mostly small-scale and mostly just talking about things they're interested in.
When Alex moved in, Ava, Jules (her roommate who is an aspiring lawyer), Bridget (a literal royal princess), and Stella (an Instagram influencer) got together to create a situation where Alex would be able to experience emotions. As Ava and Alexa get closer, Alex begins to realize that he has the ability to actually love another person.
TROPES
– sunshine x grumpy (opposites attract)
– forced proximity/neighbours
– brother's best friend
– age gap (H- 27, h- 22)
– slight suspense/mystery/revenge plot
– interracial romance (ava is chinese or half chinese & alex is ukrainian)

Asian Romance Novels
Since Asian fiction is our speciality, let's look at ten tantalizing romance books from Asia. Five from Japan, three from South Korea, and two from China. They're all contemporary, boundary-breaking romance novels that have something to say about relationships and the wider society.
Strange Weather in Tokyo follows Tsukiko and her former teacher through their various encounters over the span of several years as they get closer. After meeting at a local bar, Tsukiko begins to spend time with her former teacher, who she still calls Sensei. The two pair up and begin to pass their loneliness in each other's company.
In Strange Weather in Tokyo, Tsukiko and her former teacher are loners who don't seek out friends but enjoy being alone together. Their attraction to each other increases, but they maintain their independence. Sometimes they go months without communicating or even meeting up.
They know that they're going to fall in love, but there's something holding them back. It could be their differences in age, but it's more complex than that. It's just who they are.
Strange Weather in Tokyo is a lovely and tender book that is brought to life through a sensual description of food and nature. Kawa­kami's beautiful writing touches the heart of what it really means to be lonely, to long for something, to love someone, and to live.
Each page of Strange Weather in Tokyo has a minor key melody, but Kawakami plays it so beautifully that it allows for a blooming of beauty. Strange Weather in Tokyo reminds us how beautiful rain can be when a ray of sunshine comes through, and the shared solitude between the two main characters culminates into a tender orchestration of their lives lived outside the frenzied social fields.
Read More: 23 Best Romance Manga: Uncover Hidden Gems of Romantic Bliss!
In Kitchen, our main character is a twenty-something woman called Mikage who was raised by her grandmother after losing both parents when she was young. She moved to live with her grandparents when her parents died, but her grandfather died soon after, and then her grandma passed away shortly thereafter. Now she has no living family members.
Mikage turns to her kitchen. But she is also invited to stay with the family of a young male friend named Yuichi Tanabe who knows her since childhood. Here's a modern family: just two people, the young man and his mother. Or, should I say his father? Since it's a transgender situation.
When Mikage arrives at Yuichi's house, she cooks for him and his mother – a transgender woman who works at an all-night club. Both lead busy lifestyles and emit positive energy, which encourages Mikage to pursue her new hobby of cooking. The three make up one new household until Mikage recovers from all the deaths around her.
Mikage and Yuichi fall for each other but then Yuichi is hit by loss. They struggle to understand each other, perhaps fall in love with each other, or simply pity each other, and they try to stop each other from jumping off the cliff.
There is a place in Japan called Snow Country. A place where ancient traditions and sheer pleasure are combined into one, taking the shape of a young geisha called Komako. She's no longer a girl but still isn't a grown-up yet. Still, she loves passionately. Making herself vulnerable to her own feelings.
The setting of Snow Country is one where there is cold loneliness. The literary tone of Snow Country matches the setting. Snow Country is written in prose but uses the haiku form, which is concise and terse because of its limited number of words and the use of contrast and opposition.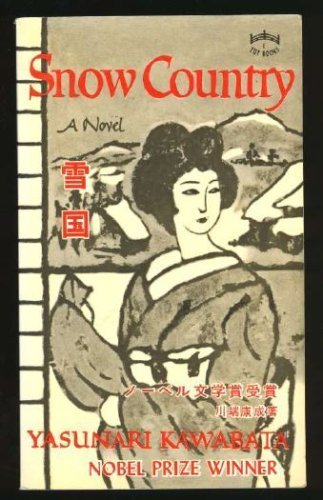 You quickly see all of the references to black hair versus white snow and darkness versus light, distant sounds versus stillness, and darkness and wasted beauty as the main character states in regard to his favourite Geisha.
Our main character in Snow Country is an independent, wealthy, middle-aged gentleman who spends his time doing nothing but commenting on the Geisha "wasting her time" by trying to learn and practice her musical skills.
The other main character in Snow Country is the geisha who has fallen for him. He is married with children in Tokyo but he can be her sugar-daddie, so to speak. As she grows older, her dream is to meet a man who will set up a business for her when she is no longer in demand as a geisha.
Our hero in Norwegian Wood is Toru Watanabe, a charming, honest person who is straightforward and doesn't mince words. Toru is one of Murakami's most recognizable characters in all his novels. Toru is an intelligent young man who has read some classics.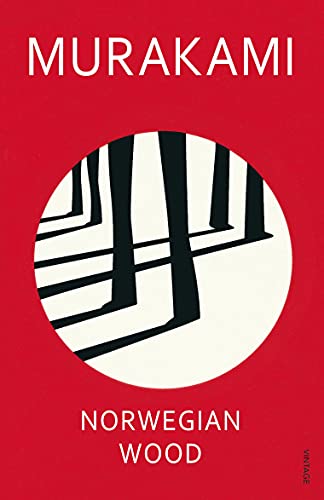 Toru moves to Tokyo to study at university because he wants to get far away from a difficult event – the death of his best mate Kizuki. Toru was devastated by Kuzuki's death. His only option now is to move on.
Naoko, the girlfriend of Kuzuki also goes to Tokyo for the same reasons; an accidental meeting one day brings her together with Toru. Toru loves Naoko but Naoko doesn't return his feelings. She is broken. She is filled with an inner sadness that no one can understand. She isn't fighting evil spirits; she is an evil spirit.
Into this world comes Midori; she is the opposite of Naoko. She is fun, lively, and full of life. As with everyone else in this universe, Midori is broken too. Midori falls in lust with Toru; but her road to love is full of challenges. Each character in Norwegian Wood struggles to keep his/her demons under control in this life built upon passion, grief (loss), sex, denials, friendships, and (lots) of deaths.
In Socrates in Love, a typical Japanese boy named Sakutaro met a girl who changed his entire world. They started to feel things for each other that they had never felt before. They were in love; they had everything going for them.
Life was going well until something happened that made everything go downhill. Aki was diagnosed with leukemia. Now, in a universe where Aki doesn't exist, Saku struggles to move forward as he remains stuck in his memories of Aki.
Socrates in Love tells us about different kinds of love, but they're all pure in their own special ways and also how to deal with losing someone we care for deeply. I think here Saku's grandpa is an incredibly wise man who gives Saku the best advice that will help him when he needs it most.
When reading Socrates in Love the first time, it felt like someone was getting a hold of my heart and crushing it; when rereading Socrates in Love, it felt like someone had hugged me. On both occasions Socrates in Love made me realize the kind of love I need in life and I'd like to pass it on to my future family and share it with the rest of humanity.
The main idea behind Socrates in Love is that lingering in the present will only make it harder for you to move forward, so it would be best if you just forget about the old memories and focus on the future.
In Emergency Contact, Penny Lee wants a new beginning at university and has a desire for a good life, away from her embarrassing mother. Sam lives in a small storage room on the second story of his workplace. He wants to become a movie director one day but doesn't currently have enough money to go to school and follow his dreams. These two meet one afternoon, exchange phone numbers, and become texting buddies!
When Sam and Penny meet, it's not so much a meeting of two people who just happen to be friends but rather an encounter of unbearable awkwardness. They exchange phone numbers and keep in contact via texts; eventually, they become so close that they share their deepest worries and secrets without the awkwardness of actually seeing each other.
Reading through their text conversations was the highlight of Emergency Contact for me. Their interactions were hilarious, and they made me laugh out loud several times throughout Emergency Contact.
They're also just so candid and honest with each other, and it's absolutely precious to see how quickly they can rely on one another. It doesn't seem like instant love, but it does show how disarmingly charming it feels to meet someone who makes you instantly comfortable around them.
Read More: Famous Korean Romance Novels in English: Discovering Timeless Love Stories
Shine tells the story of seventeen-year-old Korean pop singer Rachel Kim who dreams of becoming a K-pop star. She straddled two cultures, never quite fitting into one – being too Korean for America and too American for Korea.
As the plot in Shine unfolds, we're thrown into Rachel's glamorous yet cutthroat world. It was exhilarating reading about luxury resorts on Jeju Island and fancy private schools in Hannam-Dong (which invite Olympic skaters like Adam Rippon for teaching lessons!). There were secret cafès for celebrities—housed within run-down warehouses designed to look like slices of Paris—and engagement parties DJed by Diplo. At one point in Shine, Rachel and her sister flew on a private plane to Japan for a day trip.
Rachel's world gets turned upside down when she meets Jason Lee, a K–Pop star and DB'S golden boy. Rachel encounters drama with Jason, with her fellow trainees, with the public and with her own boss at her job as she tries her best to get noticed by her superiors.
The romance between Rachel and Jason in Shine was cute, albeit a bit cheesy. It was clear from their relationship that the no-date rule is extremely strict for female idols and how the companies can control idols' personal lives. Furthermore, Jason was oblivious to the constant double standards and sexist remarks that Rachel had to endure.
In I'll Be The One, Sky is fat and she's heard her mother saying things like "You're way too fat," and "I wish you would lose weight." Now, Sky is happy with her body and feels good about who she is. So, when she tries out for a Kpop music competition, she is prepared to prove herself.
She definitely meets adversity along the road due to her size, but she doesn't let that stop her. She is confident, even when she had moments of insecurity. And she loves herself and goes after what she wants. She was so amazing, and I really liked reading about her singing and dancing!
Skye's relationship with her mom in I'll Be The One was something I found really fascinating. Her mother had always encouraged Skye to lose weight; it seemed clear that she was embarrassed because her child didn't fit Korean beauty ideals. It becomes interesting when you find out that she had been overweight like Skye when she had been younger and had been constantly bullied for it. Her mother wants to protect her child from this, but her child doesn't want to change who she is.
Sky's love interest in I'll Be The One is Henry Cho. He's so cool! A chaebol, model, bi, owner of the cutest white husky called Snowball. It was interesting to see how their relationship in I'll Be The One evolved, and how he himself grew up. They were both really cute together.
Translated by Karen S. Kingsbury
Love in a Fallen City is a story of two cities in transition: Old Shanghai and modern Hong Kong – With the Japanese invasion of 1941 serving as a subtle structure, and owning one of Chang's rare happy ends.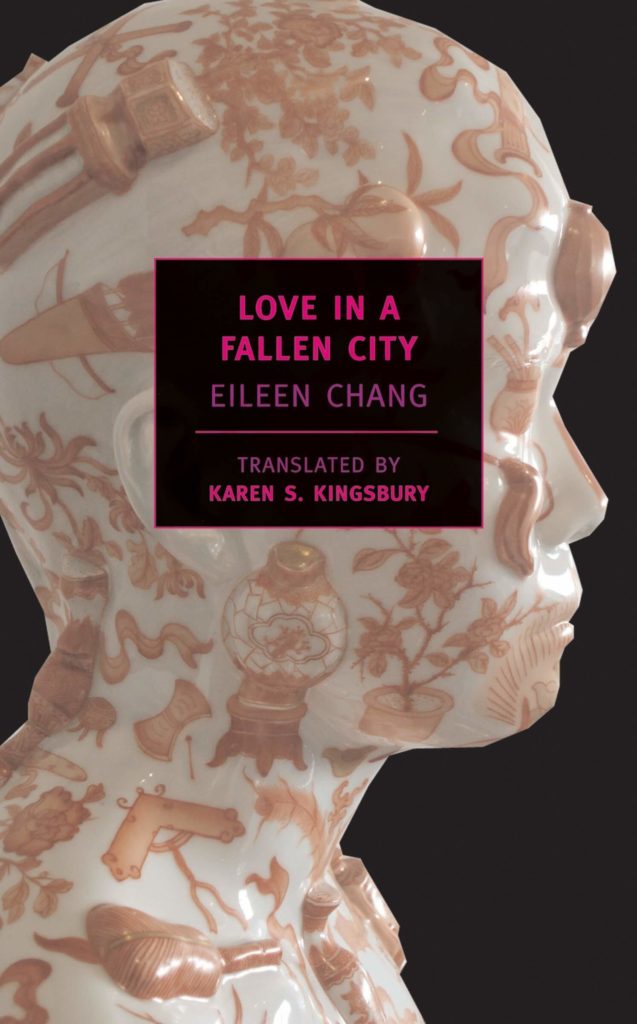 Amidst the stifling atmosphere of an oppressive family, a huqing cries out its melancholy song of a woman who endures the stigma associated with being divorced and the spitefulness and envy of her family members. Loyalty and filial piety fill the life that drudges away on the dry, withered hands of the old clock.
Bai Liusu's daily routine, which involves bowing to the ways and customs of her ancestors, is a suffocating "story too desolate for language." She takes a chance to escape Shanghai to cosmopolitan Hong Kong, to experience freedom from the restrictions of a traditional lifestyle, but finds herself in the distracting paths of Liuyuan – a western educated man, refined, egomaniacal and traditionally chauvinistic.
Gender stereotypes in Love in a Fallen City may be outdated, but they're not dead yet. A dutiful, submissive female might find love in the ruins of a destroyed city, if she plays her cards right.
Waiting is really about a man named Lin Kong who has no idea how he wants to live his own lives, and as a result, finds himself always looking forward to his own future.
In Waiting, Lin Kong has everything he needs, but he cannot enjoy anything because he is always looking for something else. His wife (Shuyu), to whom he has become attached through an arranged marriage, is a peasant woman. She seemed too simple, countryish, and uneducated for his taste, but he proved to us that he might've been happy in her company if he'd let himself be. He rejects her presence and misses out on the whole life of his daughter, which could have been a delight for his life but wasn't.
Lin Kong has a mistress who is an intelligent woman with whom he works. However, he cannot be serious enough with her to leave his marriage and start a real relationship with her. All three of these people are sitting there, waiting, always waiting, until he decides, until he acts, until life begins.
In Waiting, the system reduced everyone's humanness to the point where no one was a complete human anymore. The only reason that Shuyu, who seemed so ordinary, was more likable than any of the others was because she was more human. Her humanity was much less distorted because she lived in a remote country where the government didn't control everything.
Romance Novels from Latin America
Nowadays, Latin American writers are producing some of the best romance novels on the planet. These books are full of passion and emotional intensity, and they'll leave you wanting more. Check them out below.
The Worst Best Man basically follows Lina, who was left at the altar at her own marriage, and her fiancé's brother, Max, who had no choice but to tell her. Max also admits that he kind of had a role in his brother's decision to break up the marriage. So, Lina and Max have beef. Years later they're now working together as wedding planners.
Carolina was a great protagonist in The Worst Best Man. She'd been making some bad decisions in the recent months so she was acting professionally at all times. She spoke about having had to work hard to not appear overly emotional as a female.
It was especially difficult for Lina as an African American Latina, because she didn't feel comfortable coming across as "the angry black lady." Instead, Lina kept all her feelings locked up inside, guarded her heart from Max, and chose safe choices, or she did until he tore down her armor!
It was fun watching Lina slowly come out of hiding as she became closer to Max in The Worst Best Man. She was so kind but she was still a strong woman! Lina was an interesting character in The Worst Best Man because she had insecu­rities as a second generation immigrant, which made her relatable. She felt that she needed to work harder than ever before in an effort to pay back her family for all of the sacrifice that they made for her.
Max was so likeable in The Worst Best Man. He was a calm and patient guy, who realized that he'd been a bit of a jerk when he was younger, but grew up and took responsibility for his past mistakes. They had great chemistry and banter, but he didn't just develop a relationship with her; he actually became friends with her too! He was so funny, and he had such an interesting relationship with Dean. I really enjoyed reading about them together.
In You Had At Hola, We are introduced to hot-blooded, fiery, genuine, engaging, entertaining, straightforward, friendliness, social Jasmine. She recently moved to New York for her new job, has been struggling to prove herself to her family that she is good at her job and wishes they would be more respectful of her career, brokehearted by her ending relationship and embarrassed by her ex-douchbag boyfriend who is also known as a bad guy/rockstar who publicly announced he dumped her via tabloids.
In You Had At Hola, Jasmine needs a clean slate, a fresh new beginning, focusing on her career. It may seem like a daunting task when you have such an adorable co-star who shares so many intimate and passionate kiss scenes with you. Jasmine falls in love quickly and she wants to keep going. But does she really want to go through with it?
What about Ashton? He is no longer young. He needs to focus his attention on his job so he can achieve his dream of becoming an actor. He must keep his private life private at any cost. He has an eight year old boy who lives in Puerto Rico and whose main concern is being a good dad and providing him with a happy life he deserves. So he doesn't have any time for romance, especially flirtatious behavior with female actors, but Jasmine is just too sexy and attractive.
Ashton won't be able to resist Jasmine's charm. It's too important not to try. He just can't resist spending more time with her. They're just practicing their acting skills and they're sharing some secret kisses for their project. Right?
My dream book would be one that explores Latinx stories, particularly within the romantic comedy subcategory. You Had At Hola was lively, full of energy, and noisy. You've seen that cover, right?
Similar Posts You Might Also Like:
Pin These For Later!
Pin me!
Let's Chat!
What's your favourite romance book from around the world?
Have you read any of the romance books above? What did you think of them?
Leave me a comment below!

Peace!
A.J. McMahon
.
.
.
Let's Connect!
– Instagram: FlyIntoBooks
– Pinterest: FlyIntoBooks
– Facebook: FlyIntoBooks
– Twitter: @FlyIntoBooks
– GoodReads: A.J. McMahon
Join Our Community of 5,000+ Adventure Seekers – Subscribe Now!
Get Ready to Go on a Cultural Journey:
Join Our Newsletter and Discover Fascinating Destinations and Literary Adventures That Will Ignite Your Imagination!