Join Our Community of 5,000+ Adventure Seekers – Subscribe Now!
Get Ready to Go on a Cultural Journey:
Join Our Newsletter and Discover Fascinating Destinations and Literary Adventures That Will Ignite Your Imagination!
Affiliate Disclosure: As an Amazon Associate, I earn from qualifying purchases. If you choose to purchase after clicking a link, I may receive a commission at no extra cost to you.
Introduction
Welcome to the ultimate guide to book blogging! In this comprehensive article, we will provide you with a curated list of the top book bloggers in the industry. These bloggers have dedicated their time and expertise to create insightful and engaging content for book lovers like you. Whether you're looking for book recommendations, author interviews, or literary analysis, these bloggers have got you covered.
‼️ IMPORTANT: If you're a book blogger and you want to be part of the list, all you have to do is let me know by sending me a message here and I'll add you immediately.
Why Book Bloggers Matter
Book bloggers play a crucial role in the literary community. They are passionate readers who share their love for books through their blogs, social media platforms, and online communities. Their honest and thoughtful reviews help readers discover new books and make informed decisions about their reading choices. Book bloggers also provide valuable feedback and support to authors, helping them gain visibility and connect with their target audience.
Why Book Reviews Matter
Book reviews play a crucial role in the success of any book. They not only provide valuable feedback and opinions but also influence potential readers' purchasing decisions. Amazon, one of the largest online book retailers, gives significant weight to book reviews, especially verified purchase reviews. A higher number of positive verified reviews can significantly impact your book's ranking and visibility on the platform.
(Click here for our Step-by-Step Guide to Self-Publish a Book On Amazon!)
Different Types of Book Review Blogs
When it comes to book review blogs, there are two main types: professional (paid) blogs and blogs that write about books in their genre. Let's take a closer look at each type:
Professional Book Reviewers
Professional book reviewers offer paid reviews that cannot directly contribute to Amazon's ranking. However, they can be beneficial if utilized strategically. Examples of professional book review services include Kirkus and IndieReader. While these services may have lost some of their past influence, they can still be valuable if you leverage the reviews effectively in your book marketing efforts.
Blogs That Write About Books in Their Genre
Numerous book review blogs are dedicated to reading and reviewing books within specific genres. These blogs provide an excellent opportunity to get your book reviewed by passionate readers who are eager to share their thoughts. While verified reviews hold more weight on Amazon, non-verified reviews are still valuable for attracting readers and promoting your book.
The Definitive Book Blogger List
To help you navigate the vast world of book blogging, we have compiled a definitive list of top book bloggers. These bloggers have been selected based on their expertise, quality of content, and active engagement within the book blogging community. Each blogger on this list brings a unique perspective and writing style, ensuring a diverse range of book recommendations and insights.
---
Book Blogs Starting With A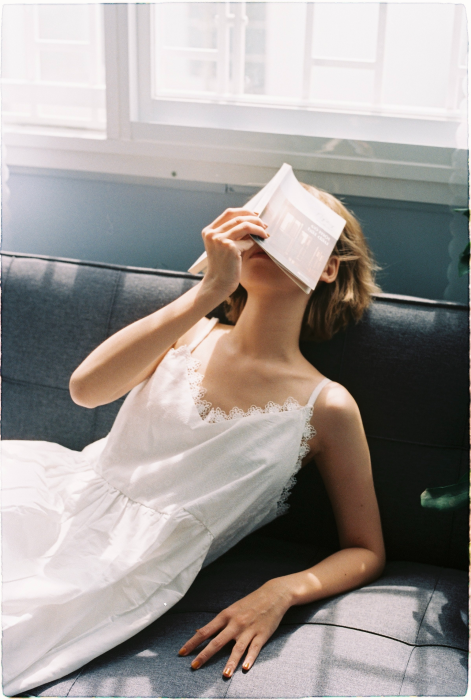 Enter the vibrant world of 24hr.YABookBlog, a captivating blog created by an avid reader with a deep love for YA books. Get ready to discover engaging book reviews, TBR lists featuring upcoming releases, delightful reading playlists inspired by video games, and intriguing book/podcast crossovers that will keep you hooked. Join this literary journey and explore a wide range of genres, from adult fantasy to graphic novels, manga, middle grade, and SFF, as you embark on a thrilling reading adventure.
Embark on a captivating journey into Cherelle's bookish world through her enchanting blog, A Bolt out of the Book. As a Singaporean-Chinese bookdragon with a penchant for all things pink, Cherelle shares her thoughts on a wide range of genres, from historical fiction to literary fiction, fantasy, and science fiction, all while celebrating Asian representation, intriguing antiheroes, and stories steeped in history and political intrigue. Join her as she takes you through lightning-fast puns and captivating book recommendations, leaving you craving for more literary adventures.
Join Rachel, the self-proclaimed nerdy teenager and bookworm extraordinaire, as she takes you on a delightful journey through her blog. With a passion for various genres like fantasy, mystery, historical fiction, and contemporary, Rachel shares her love for books while sprinkling in fun facts, delightful banter, and a touch of humor. Prepare to be charmed by her witty parentheses, embrace her relatable quirks, and discover a kindred spirit who understands the magic of found families and the allure of enemies-to-lovers tropes.
A Cat, A Book, and A Cup of Tea
Enter a realm where feline companions, captivating books, and a steaming cup of tea intertwine to create pure magic. A Cat, A Book, and A Cup of Tea is a delightful blog brimming with whimsy, cozy book recommendations, and adorable kitty companions. Let their enchanting tales whisk you away to literary wonderlands while sipping your favorite brew.
Discover the unique bond between a mother-in-law and daughter-in-law who not only get along but also share their love for books. Join A Couple of Bees Read, where this multi-generational duo reviews a wide range of books, from familiar favorites to exciting new genres. Follow their blog and social media pages for delightful bookish discussions and fresh recommendations.
Delve into the captivating journey of two best friends-turned-bloggers as they navigate their way through life, sharing their love for books and creating entertaining reviews. Join their world, where they provide fair and balanced reviews of Young Adult fiction and offer valuable insights to help you find your next perfect read. Experience the bond of their unbreakable friendship and become a part of their vibrant community of book lovers.
Step into the enchanting world of ahouseofbooks, where the love for reading knows no bounds. Join this seaside-dwelling book enthusiast as they share their passion for books, from indulging in beachside reading to raising a new generation of book lovers. Leave a comment and embark on a delightful journey of literary discussions with a like-minded community.
Indulge in the extraordinary digital journey of Lori Alden Holuta, a multi-talented author, editor, and web pioneer. From the early days of bulletin boards and Prodigy to her ventures in website creation and Second Life, join her as she shares her fascinating experiences and quirky adventures in writing, coffee, and the Victorian era. Discover the captivating world of A License to Quill and explore the realms of creativity and digital exploration.
Join Celeste, the bookworm-turned-blogger from northern Virginia, on her captivating journey through the realms of fantasy, nonfiction, science fiction, and beyond. Delve into her insightful reviews and opinions, where mood reading takes center stage, and explore the enchanting world of books while connecting with fellow bookworms. Discover her delightful balance between a full-time science job, travel, gardening, and the love for literature that brings her joy and inspiration.
Welcome to the world of Courtney, a passionate 23-year-old booknerd from Yorkshire now residing in Lancashire, UK. Join her on this blog as she passionately shares her bookish rants, musings, and occasional book reviews, all while embracing her journey as an aspiring writer. Don't miss out on her captivating content by following her adventures as @anerdybookbirdy on Youtube, Instagram, and Twitter.
Step into the vibrant world of Aarushi's blog, where her bookish rambles and heartfelt thoughts come to life. Join this 19-year-old reader as she immerses herself in a wide range of authors, genres, and diverse stories, with a special love for fantasy, contemporary, and historical fiction. Embrace the joy of supporting representation, exploring friends-to-lovers dynamics, morally grey characters, and the power of found family. Get ready to be captivated by Aarushi's passionate bookish journey.
Enter the captivating world of Stephanie, a passionate book addict and literature enthusiast in her thirties. With a fresh MA in English and creative writing, she immerses herself in the realm of medical education while cherishing her love for reading and writing. Join Stephanie as she shares her bookish obsessions and discovers literary treasures that resonate with her soul. Don't miss out on her engaging content and the opportunity to connect with a fellow book lover.
Al-Alhambra Fantasy/Sci-fi and Historical Fiction: Book Reviews
Welcome to the captivating world of Alba, a passionate and dedicated book lover whose heart beats for romance. From her teenage years, when the Twilight Saga sparked her love for reading, to her current obsession with contemporary, erotic, and new adult romance, Alba's journey through books is one of ever-growing passion and evolving tastes. Dive into her blog, where she pours her heart into promotion posts and honest reviews, ensuring that each ARC review is shared on time.
All The Book Blog Names Are Taken
Step into the world of Sarah, a passionate reader whose love for books started at a young age and fueled her competitive spirit. Join her on an emotional journey through history, from Roman Britain to the Elizabethan Age, where she delves into the lives of remarkable figures like Eleanor of Aquitaine and explores the mysteries of Boudicca and Gavrilo Princip. Discover her fascination with biblical archaeology and her desire to witness the rich history of Jerusalem firsthand.
Enter the enchanting world of Ellyn, a passionate 20-year-old Aussie who finds solace and adventure within the pages of books. Join her captivating blog, Allonsythornraxx, where she immerses herself in reviewing and discussing books, TV shows, and movies, fearlessly sharing her thoughts on both the ones she loves and the ones she dislikes. Discover her invaluable tips and tricks on reading and blogging, gathered through her journey as a Film & Literary major.
Step into the world of Ally, a passionate and knowledgeable blogger whose voice shines through her captivating blog. Explore her diverse interests, from her academic achievements in public health and psychology to her love for horseback riding and Canadian living. Discover her favorite books, which range from powerful memoirs to captivating fiction, and join her on an exciting journey of sharing opinions and promoting equality.
Embark on a delightful adventure with Annie as your guide, where book lovers unite, writers find inspiration, and wanderlust takes flight. Join this spirited twenty-something college student who embraces the joy of cozy sweaters, endless cups of tea, and the power of the Oxford comma. Discover fascinating tidbits about her life, from living on a cruise ship to her sticker collection, and indulge in the shared love for La Croix flavors, French language, and early Christmas music.
Indulge in the captivating world of Karla, a charming and introspective blogger who invites you to embrace her unique perspectives and diverse reading experiences. Dive into the realm of YA literature, where enemies-to-lovers tropes and enchanting retellings reign supreme, and join Karla as she explores her love for musicals, TV shows, and movies. With her warm and inclusive approach, Karla aims to enrich your reading journey and celebrate marginalized voices, sharing her #ownvoices reviews written by Black queer authors.
Join Ashleigh on a captivating journey through her lifelong love affair with books, from her cherished childhood memories of bedtime stories to the rediscovery of her reading mojo through Harry Potter. As a devoted reader and avid enthusiast of YA and NA fantasy, romance, historical fiction, and mysteries, Ashleigh's blog is a treasure trove of book recommendations and engaging discussions. Discover her vibrant community where TV shows, movies, and literature intertwine, and embrace the timeless joy of pursuing what you love, no matter your age.
Step into the vibrant world of Days, a Filipina millennial with a passion for books, personal growth, and audacious adventures. Join her as she embraces her love for reading, sharing delightful conversations and recommendations that broaden perspectives and ignite personal growth. Discover audaysciously.com, a captivating space where bookworms and curious minds unite, ready to embark on an inspiring journey through the written word.
---
Book Blogs Starting With B
---
Book Blogs Starting With C
---
Book Blogs Starting With D
---
Book Blogs Starting With E
---
Book Blogs Starting With F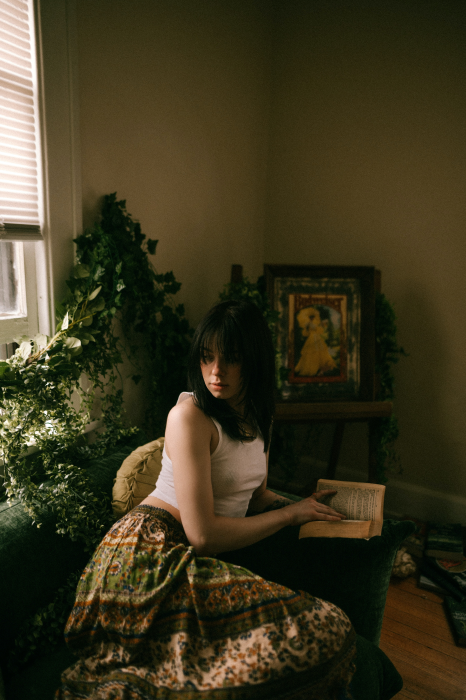 ---
Book Blogs Starting With G
---
Book Blogs Starting With H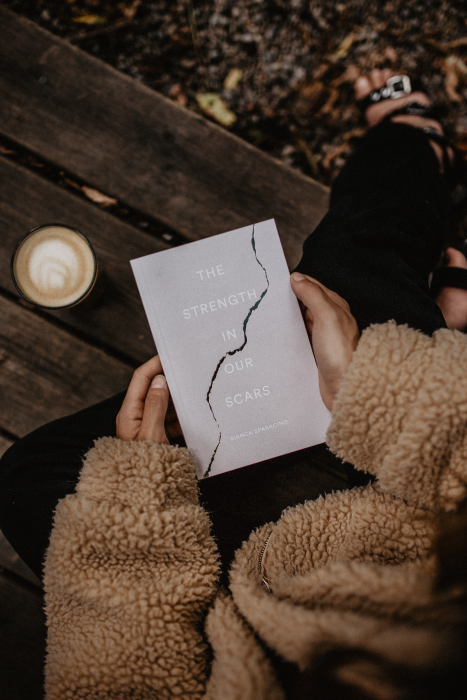 Hopewell's Public Library of Life
---
Book Blogs Starting With I
---
Book Blogs Starting With J
---
Book Blogs Starting With K
---
Book Blogs Starting With L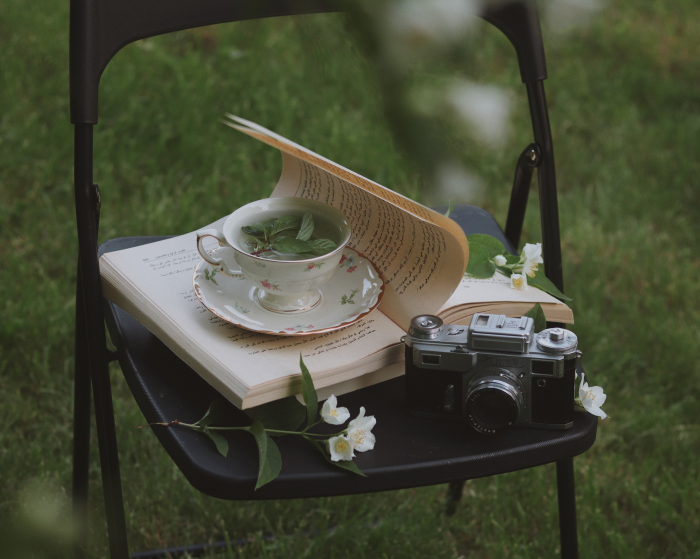 Laura's Adventures in Literature
---
Book Blogs Starting With M
---
Book Bloggers With Blogs Starting With N
Never Judge a Book by its Cover
---
Book Bloggers With Blogs Starting With O
---
Book Bloggers With Blogs Starting With P
---
Book Bloggers With Blogs Starting With Q
none yet
---
Book Bloggers With Blogs Starting With R
---
Book Bloggers With Blogs Starting With S
seven late night thoughts with zoe
---
Book Bloggers With Blogs Starting With T
The Bookwyrm's Guide to the Galaxy
The Reader Who Came In from the Heat
The World Was Hers For The Reading
Traveling Sisters Book Reviews
---
Book Bloggers With Blogs Starting With U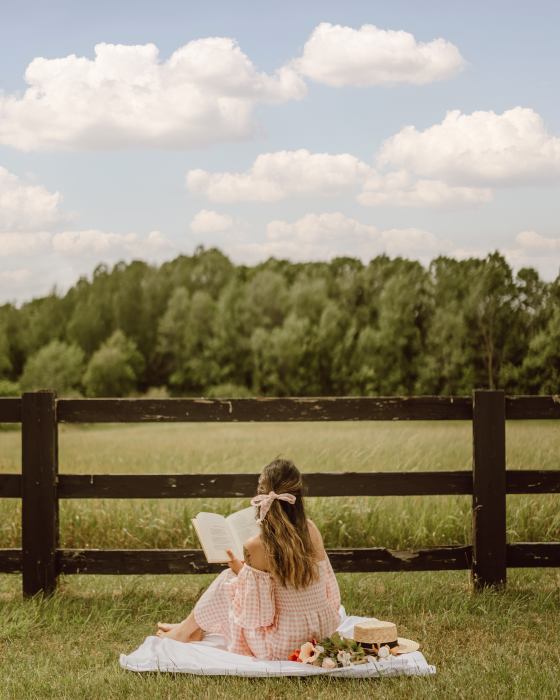 ---
Book Bloggers With Blogs Starting With V
---
Book Bloggers With Blogs Starting With W
---
Book Bloggers With Blogs Starting With X
none yet
---
Book Bloggers With Blogs Starting With Y
---
Book Bloggers With Blogs Starting With Z
---
Frequently Asked Questions (FAQ)
Q: What makes a book blogger influential?
A: Influential book bloggers are known for their engaging content, insightful reviews, and active participation in the literary community. They have a dedicated following and possess the ability to sway opinions and generate buzz around books and authors.
A: Book bloggers provide a platform for authors to gain exposure and reach a wider audience. Through reviews, author interviews, and book recommendations, they help generate interest in an author's work and foster reader engagement.
Q: Can book bloggers help readers discover new genres?
A: Absolutely! Book bloggers often explore diverse genres and share their experiences and recommendations with readers. Their insights can help readers step out of their comfort zones and discover new literary treasures.
Q: How can readers engage with book bloggers?
A: Readers can engage with book bloggers by leaving comments on their blog posts, participating in book discussions, and sharing their thoughts on social media platforms. Many book bloggers also host reading challenges and virtual book clubs for enhanced reader interaction.
Q: Are book bloggers considered experts in the literary field?
A: While book bloggers may not hold formal degrees or professional credentials, they are often well-read individuals with a deep passion for literature. Their extensive reading experiences and thoughtful analysis contribute to their authority and expertise within the literary realm.
Q: How can aspiring book bloggers build their online presence?
A: Aspiring book bloggers can build their online presence by creating their own blog or joining existing blogging communities. Consistently publishing quality content, actively engaging with readers and fellow bloggers, and networking with authors and publishers can help establish credibility and attract an audience.
Support Our Book Bloggers:
In the vast expanse of the internet, these top book bloggers shine as literary enthusiasts and trusted voices. Through their captivating content, insightful reviews, and engaging discussions, they bring books to life and foster a sense of community among readers. Whether you're seeking your next literary adventure or aiming to connect with fellow book lovers, this comprehensive list of top book bloggers is your key to unlocking the literary treasures of the digital world.
Conclusion
I hope you like this idea & decide to support it by sharing it and especially visiting other Book Bloggers 🌟
If you find yourself inspired, fuel the fire of creativity by supporting me and my content. Consider treating me to a Ko-fi or a Cup of Coffee, as every contribution brings us closer to a literary revolution ☕️
As we approach the end of this remarkable adventure, I want to extend my heartfelt appreciation for your unwavering support. Your dedication and passion are an inspiration, deserving of boundless recognition and admiration. It is your continued encouragement that propels me forward, and for that, I am eternally grateful 🙏
Stay connected with me on Goodreads, Twitter, and Pinterest, where the magic of literature awaits. Let us forge a path together, celebrating the power of words and embracing the boundless possibilities they hold 📚✨
Thank you, from the depths of my being, for being a part of this extraordinary journey. Let's unite and bring the world of books to even greater heights! 🌍🚀
Happy reading!
A.J. McMahon
.
GOODREADS | TWITTER | PINTEREST
Affiliate Disclosure: As an Amazon Associate, I earn from qualifying purchases. If you choose to purchase after clicking a link, I may receive a commission at no extra cost to you.
Join Our Community of 5,000+ Adventure Seekers – Subscribe Now!
Get Ready to Go on a Cultural Journey:
Join Our Newsletter and Discover Fascinating Destinations and Literary Adventures That Will Ignite Your Imagination!